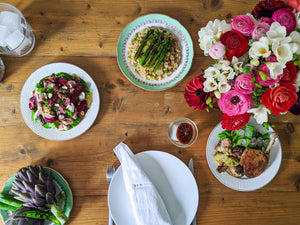 "A heartfelt, homemade taste of my French heritage that blossoms with the seasons."

Marie et Marcelle delivers fresh, homemade lunches to you at home or the office, lovingly prepared with carefully selected seasonal produce. Savour an irresistible main dish with accompanying dessert from a menu that changes daily. Each meal is carefully packaged and refrigerated, guaranteeing a fresh and delicious dish ready for you to warm up and enjoy.

Blog
---
Greetings from the Marie et Marcelle's kitchen! February is the month when we enjoy crepes in France and in the UK. In France, we celebrate "la Chandeleur" (Candlemass) on the...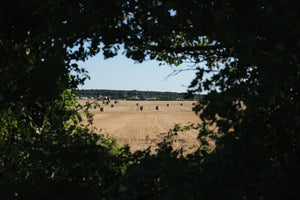 The Story Behind Marie et Marcelle
"Cooking has always been a refuge, where a simple taste or texture can whisk me back to those magical memories of my youth in Charente. Marie et Marcelle is a tribute to my family heritage, part of which I wish to share with you."
Continue Reading